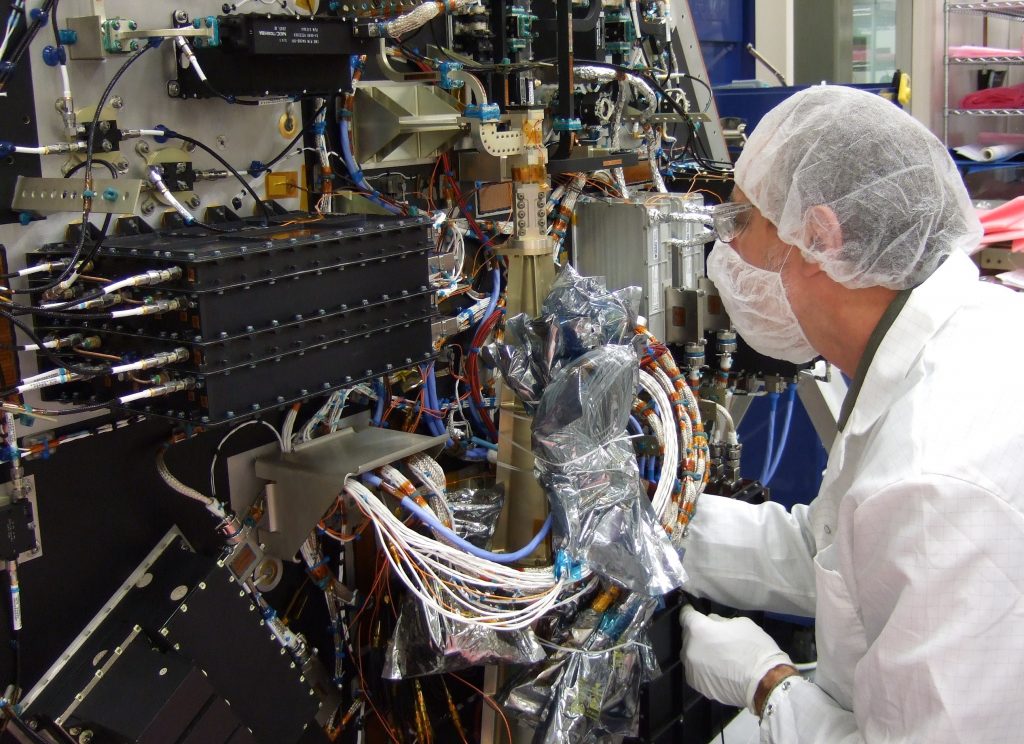 MAGELLAN AEROSPACE AWARDED REDWING SPACE DOMAIN AWARENESS MICROSATELLITE CONTRACT FROM THE GOVERNMENT OF CANADA
 Toronto, Ontario – 10 MARCH 2023 – Magellan Aerospace Corporation ("Magellan") announced today a contract with the Government of Canada to design, build, launch, and operate the Redwing microsatellite.  Directed by the Department of National Defence's science and technology organization, Defence Research and Development Canada ("DRDC"), the $15.8 million Redwing contract represents the next generation of spacecraft technology for space domain awareness technology demonstration. When launched in 2026, Redwing will perform space object tracking to characterize an increasingly congested orbital environment, observe higher detail on space objects, and provide near real-time tasking to response to evolving space events.
Redwing will provide immense value to Canada and its allied partners in a risk reduction role, by helping to ensure continued Canadian access to critical space capabilities such as communications, remote sensing, and weather services. It will also provide the Canadian Armed Forces with a platform for experimental characterization of space objects, supporting a critical role within Canada's space operations community. Redwing also supports the defence of North America by increasing understanding of what is in orbit above North America and other continental regions.
For more than 60 years, Magellan has been a reliable supplier of space systems to the Canadian and global markets.  Redwing will be designed and built by the Magellan's Winnipeg facility, which produced the platforms, or buses, for the highly successful SCISAT-1, CASSIOPE, and RADARSAT Constellation Mission satellites.  Magellan will also oversee the development and operations of the overall Redwing mission, including contributions from both industrial and academic partners.
According to Haydn Martin, Magellan's Vice President, Business Development, Marketing and Commercial, "The Redwing mission will leverage Magellan's solid heritage in building high-quality space systems, while establishing new spacecraft technologies and mission capabilities. We are very proud to be supporting DRDC and the Government of Canada in this exciting endeavour."
About Magellan Aerospace Corporation
Magellan Aerospace Corporation is a global aerospace company that provides complex assemblies and systems solutions to aircraft and engine manufacturers, and defence and space agencies worldwide. Magellan designs and manufactures aeroengine and aerostructure assemblies and components for aerospace markets, advanced proprietary products for military and space markets, and provides engine and component repair and overhaul services worldwide. Magellan is a public company whose shares trade on the Toronto Stock Exchange (TSX: MAL), with operating units throughout North America, Europe, and India.
Forward Looking Statements
Some of the statements in this press release may be forward-looking statements or statements of future expectations based on currently available information. When used herein, words such as "expect", "anticipate", "estimate", "may", "will", "should", "intend", "believe", and similar expressions, are intended to identify forward-looking statements. Forward-looking statements are based on estimates and assumptions made by the Corporation in light of its experience and its perception of historical trends, current conditions and expected future developments, as well as other factors that the Corporation believes are appropriate in the circumstances. Many factors could cause the Corporation's actual results, performance or achievements to differ materially from those expressed or implied by the forward-looking statements, including those described in the "Risk Factors" section of the Corporation's Annual Information Form (copies of which filings may be obtained at www.sedar.com). These factors should be considered carefully, and readers should not place undue reliance on the Corporation's forward-looking statements. The Corporation has no intention and undertakes no obligation to update or revise any forward-looking statements, whether as a result of new information, future events or otherwise, except as required by law.
– 30 –
For information:
Laura Podaima
Director, Corporate Communications
Magellan Aerospace
Ph. +204 228 3719
laura.podaima@magellan.aero