MAGELLAN AEROSPACE DELIVERS WIRE STRIKE PROTECTION SYSTEM® FOR MD500 HELICOPTERS
Magellan Info Bite — November 8, 2023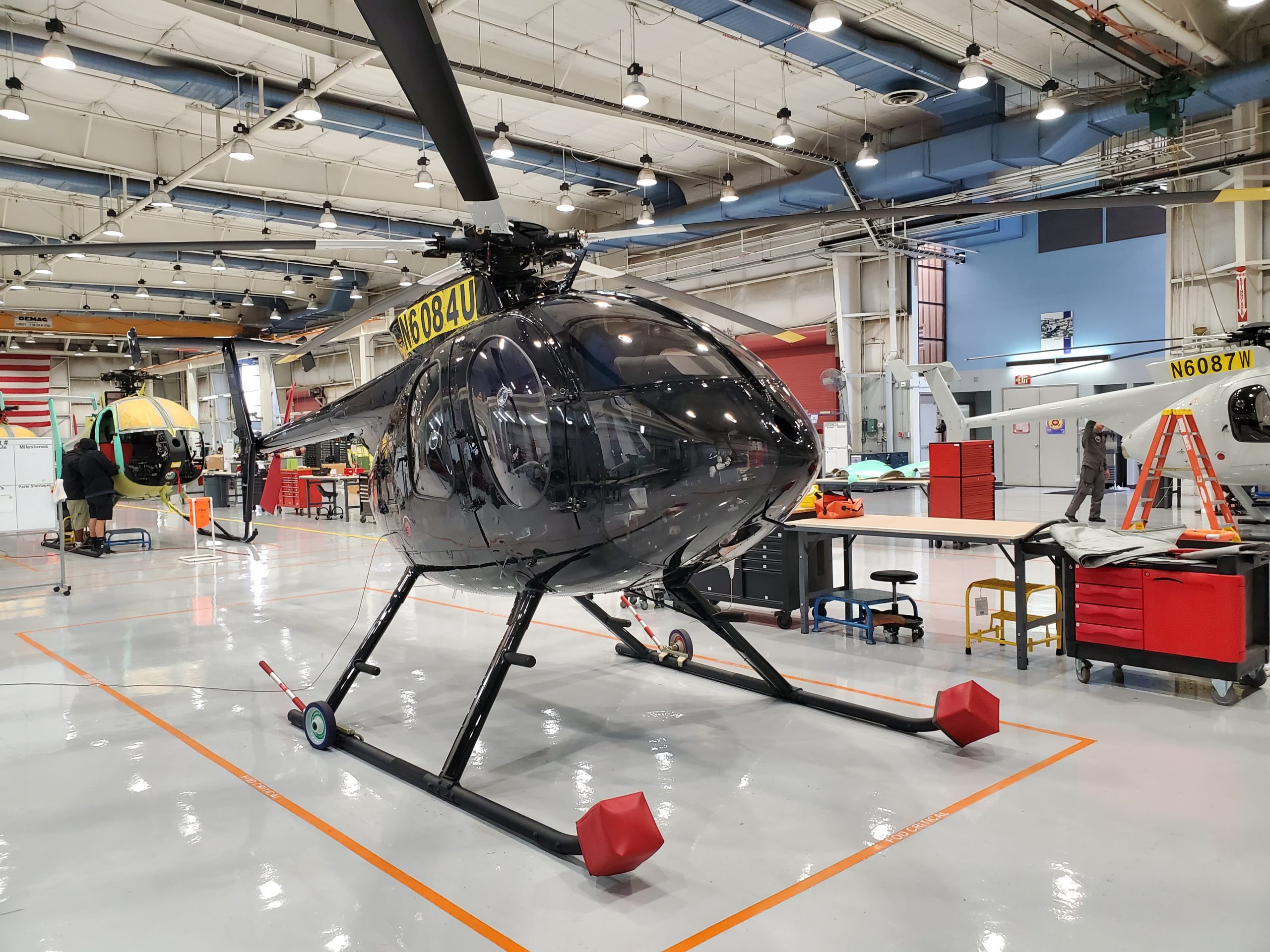 8 NOVEMBER 2023
MAGELLAN AEROSPACE DELIVERS WIRE STRIKE PROTECTION SYSTEM® FOR MD500 HELICOPTERS
Magellan Aerospace ("Magellan") is pleased to announce that it has, once again, begun delivering Wire Strike Protection Systems® (WSPS®) for MD500 helicopters. The partnership between Magellan and MD Helicopters will ensure that the MD500 series helicopters are equipped with the highest quality wire strike protection systems available on the market today.
Magellan looks forward to seeing what MD Helicopter has in store for the future and sends congratulations on the smooth and successful transition to a new leadership team. Following a year of restabilizing and reimagining their organization, Arizona-based MD Helicopters is regaining their position as an attractive option for both domestic and international helicopter operators. Magellan is pleased to partner with them to offer a system for low-altitude operations as it relates to wire threats.
The WSPS is designed to provide a measure of protection for helicopters in level flight in the event of an encounter with horizontally strung wires and cables, using the concept of guiding wires over the fuselage into high tensile steel cutting blades. Magellan is the global expert for the Wire Strike Protection System, offering a proven design and acknowledged technological expertise.
For information:
Ms. Laura Podaima
Director, Corporate Communications
Magellan Aerospace
Ph. +1 204 228 3719
laura.podaima@magellan.aero
Mr. Richard Fu
Manager, Business Development, WSPS®
Magellan Aerospace, Winnipeg
A Division of Magellan Aerospace Limited
Ph. +1 204 290 0620
richard.fu@magellan.aero