MAGELLAN AEROSPACE TO MANUFACTURE HONEYCOMB ASSEMBLIES FOR U.S. NAVY
Magellan Info Bite — September 15, 2020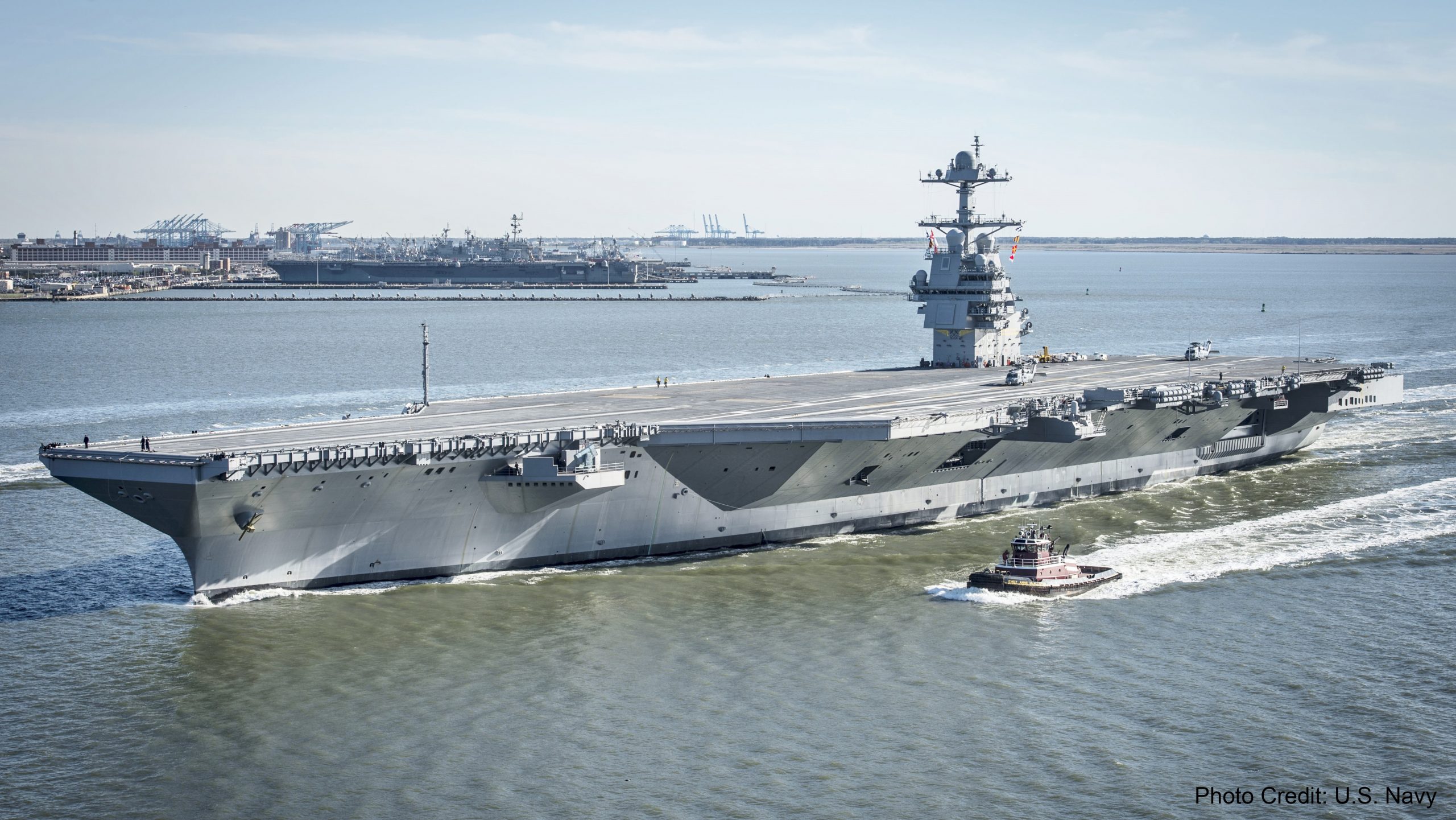 15 September 2020
MAGELLAN AEROSPACE TO MANUFACTURE HONEYCOMB ASSEMBLIES FOR US NAVY
Magellan Aerospace is under contract from the U.S. Navy to manufacture critical components for the Electromagnetic Aircraft Launch System (EMALS) for the Ford-class aircraft carriers.  These energy absorption blocks are manufactured by Magellan's Middletown, Ohio division and are scheduled for delivery to the Navy this year.
The energy absorption blocks are manufactured with 300 stainless steel material and house a series of metallic honeycomb stacks within the assembly. They are utilized on the Linear Motor subsystem (LMS) equipment of the Electromagnetic Aircraft Launch Systems (EMALS). The energy absorbing honeycomb was designed, tested and certified to meet the stringent requirements to perform as a Critical Application Item (CAI) on Ford Class Naval Carriers. All material lots are continually tested as fabricated to meet the required crush characteristics.
Magellan has supplied these honeycomb assemblies for CVN 78 (Gerald R. Ford), CVN 79 (John F. Kennedy), CVN 80 (USS Enterprise), a SPARES program and On Board Replacement Parts (OBRP) programs. Magellan Aerospace, Middletown is a Centre of Excellence for high temperature, vacuum brazed honeycomb structures.
For information:
Ms. Laura Podaima
Director, Corporate Communications
Magellan Aerospace
Ph. 1 204 228 3719
laura.podaima@magellan.aero
Honeycomb Assemblies for U.S. Navy